Breaking News: Fashion and Arts Humanity Fete will be filmed live. All attendees must sign media waiver forms to attend this production.
If you are viewing the award presenters on a tablet or smart phone, open the image and zoom in for a better viewing experience.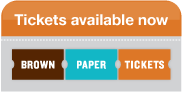 Click here to purchase your tickets and attend Fashion and Arts Humanity Fete ( #FAHF2015)

***
The Arts of Humanity 501 (c)(3) presents…
Fashion and Arts Humanity Fete
Honoring humanitarian achievements in the fashion and arts industries.
Location: Parkway Ballroom, Chicago
Date: December 12, 2015
Time: Red Carpet-4pm, Show Time-5:15pm
Attire: Formal
Tickets: Not on sale. All ticket purchases are tax deductible in accordance to IRS.
Hosted By
Tony B.
Actor and model seen on McDonald's billboards, Disney Chanel, and television commercials.
with special Co-host and Music from DJ
***
Confirmed Media
Ebony/Jet Magazine, Time Out Chicago, Empire Life Magazine, and more!
#FAHF2015 Humanitarian Categories
Fashion and Beauty Arts
Clothing and items created or assembled for the purpose of enhancement and/or transformation.
Performing Arts
The usage of body, voice, or objects to entertain or for artistic expressions.
Written Arts
Written works that are created, carefully, for an intended, artistic expression, and entertainment.
Technical Arts
Art forms created from technology or strictly for technical usage.
Physical Arts
Art forms that involve kinesthetic engagement and strategic use of the human body for entertainment and competition.
Visual Arts: Crafts and Applied
Art forms created from everyday raw materials or functional/non-functional materials to make various entities aesthetically appealing.
CARES Award
The CARES Award is a recognition that honors one 2015 Fashion and Arts Humanity Fete Honoree. This award is given to an honoree that embodies The Arts of Humanity's CARES values ( Creativity, Action, Respect, Empathy, and Selflessness) and is chosen by FAHF attendees via a live vote. Voting takes at a designated time during the production.
***Humanitarian Prize Package****
Artists and Craftsman supply- Acrylic paint set and painting board.
AVP Jewelry set worth $80.
T-Shirt from FAHF
Bottles and Bottega- 2 gift certificate for $70 ( wine and painting)
Personal photoshoot from professional photographer Jennifer Coffey
G-Boutique party for 25 friends
Paper Source card making party for 46 people
$200 Gift Certificate to Trunk Club
$35 Gift Certificate to Wine and Canvass
Chair Side Whitening Gift Certificate worth $200
National Honorees
Thanks to the power of Social Media, networking, and word of mouth, FAHF is not only nationally recognized, but received nominations from all over the NATION! Beginning in 2014, FAHF will not only honor entities that use the arts to advance human welfare in the Chicagoland area, but we will honor these same entities nationally!
NEW

:

Humanitarian Inspiration CARES Award

FAHF's Humanitarian Inspiration Award is awarded to humanitarians in the arts industries that have effectively large platforms and establish brands. These humanitarians or humane entities have been profoundly successful in advancing the lives of others, making them an inspiration to anyone from all walks of life.

Unlike achievement awards, the FAHF Humanitarian Inspiration Award proclaims these honorees as inspiration  to aspiring humanitarians, current humanitarians,  and  recognizes the strength and magnitude of their humane influence.

***
Red Carpet Media
If you'd like to reserve a media interview spot, are a blogger, or a professional photographer who wants to participate in the photography pit, visit FAHF2015 Media Accreditation.
***
Headline Designer
Featuring more runway fashion from
The Arts of Humanity is a 501(c)(3) organization. All proceeds benefits the organization, it's mission, and our continued support and advancement of the fashion and arts industries.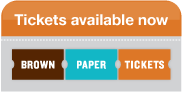 ***
Thank you to our sponsors
Show Chicagoland and the Midwest you care about the arts and humanity. Contact donate@theartsofhumanity.org or click here.
For more information about Fashion and Arts Humanity Fete, click here.
To get involved with FAHF, click here.
This event

SOLD OUT

last year

, and only a limited number of tickets will go on sale this Fall. Ticket sales to the public begins Monday, November 16.